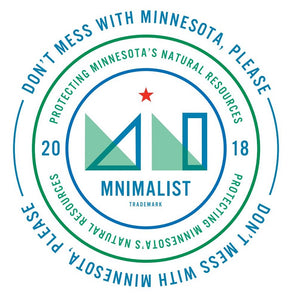 Bold but nice.
Don't mess with Minnesota, please.  It's a bold statement with a little Minnesota Nice thrown in.  We're here to protect Minnesota's natural beauty and will do whatever it takes- if that's okay with you. 
MNIMALIST is all about celebrating the simple things that make Minnesota great- from its lakes and natural parks to the many artists and creative people that inhabit its borders. Our goal is to create Minnesota apparel that gives back to the state we love- 10% of all sales goes to causes that support protecting MN and its natural resources.
MINNESOTA LOVE
Simple designs that celebrate this great state.  10% of all sales go to MN charities.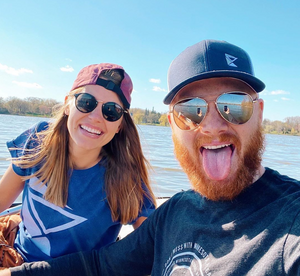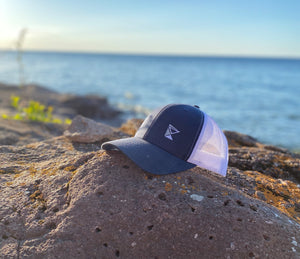 MINIMALIST DESIGN
Scandanavian-influenced minimalist designs for a simple, timeless look.
Minimal Impact
We are committed to making our products more sustainable and doing more to help reduce plastic pollution, so we are extremely proud of the fact our 100% recycled shirts are made from discarded water bottles and salvaged cotton. Each shirt comes from 8 post-consumer plastic bottles, shredded into flakes, which is then melted into pellets. The pellets are then extruded into yarn that is knitted, cut and sewn into one super-soft tee. The printing process minimizes dyes, completely eliminates plastic packaging, and significantly reduces the use of chemicals, water, and energy.
LEARN MORE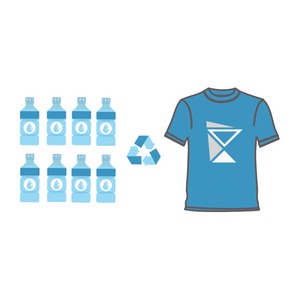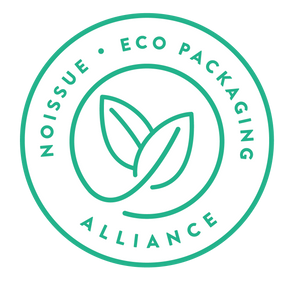 Sustainable Packaging.
We strive to be a leader in Minnesota sustainable apparel.  To that end, we are always looking for ways to reduce our impact and increase our sustainability- from the materials used to how we package and ship. That's why we're proud to use plant-based 100% compostable mailers when we ship our MNimalist shirts and sweatshirts out to you. 
The bags are certified by all three industry certifiers; TUV Austria, BPI and Dincerto, meeting American, European, International and Australian standards – including certifications for your domestic home compost. To gain these certifications, the product must break down within 90 days in commercial compost and 180 days in domestic compost conditions, including worm farm compost. After degradation, they must leave no harmful residues behind.